Venue hire, team building and meetings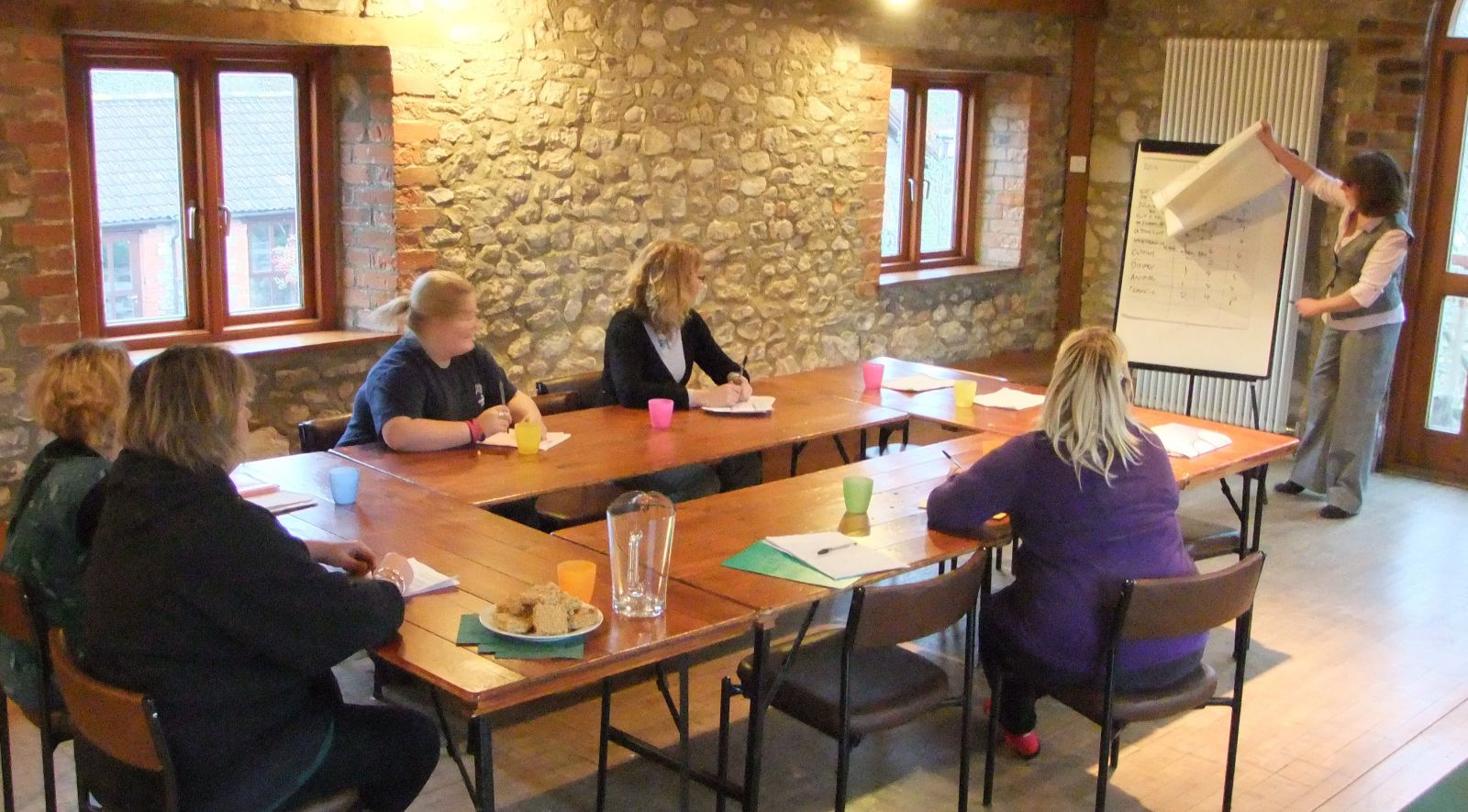 Many organisations find that the welcoming and relaxed ambience of Magdalen brings out the best in people.
We are pleased to offer team building activities and farm tours as optional extras, and a range of catering options.
You can either hire our accommodation and venue facilities or meeting rooms are available on a day rate basis. The Smithy seats 15, and the strawbale built Roundhouse seats 12.
If a tranquil 'home from home' with the option of healthy home cooked food weren't enough - we are only 10 miles from scenic Lyme Regis and the stunning Jurassic Coast. Easy train links from Crewkerne Station (London to Exeter Line).
"Superb location, rooms and meeting facilities. Nice outdoor spaces on the working farm with professional yet laid back staff - thanks for making a wonderful stay" - Envision Conference
To discuss your requirements in more detail please contact us.
---
Accommodation and facilities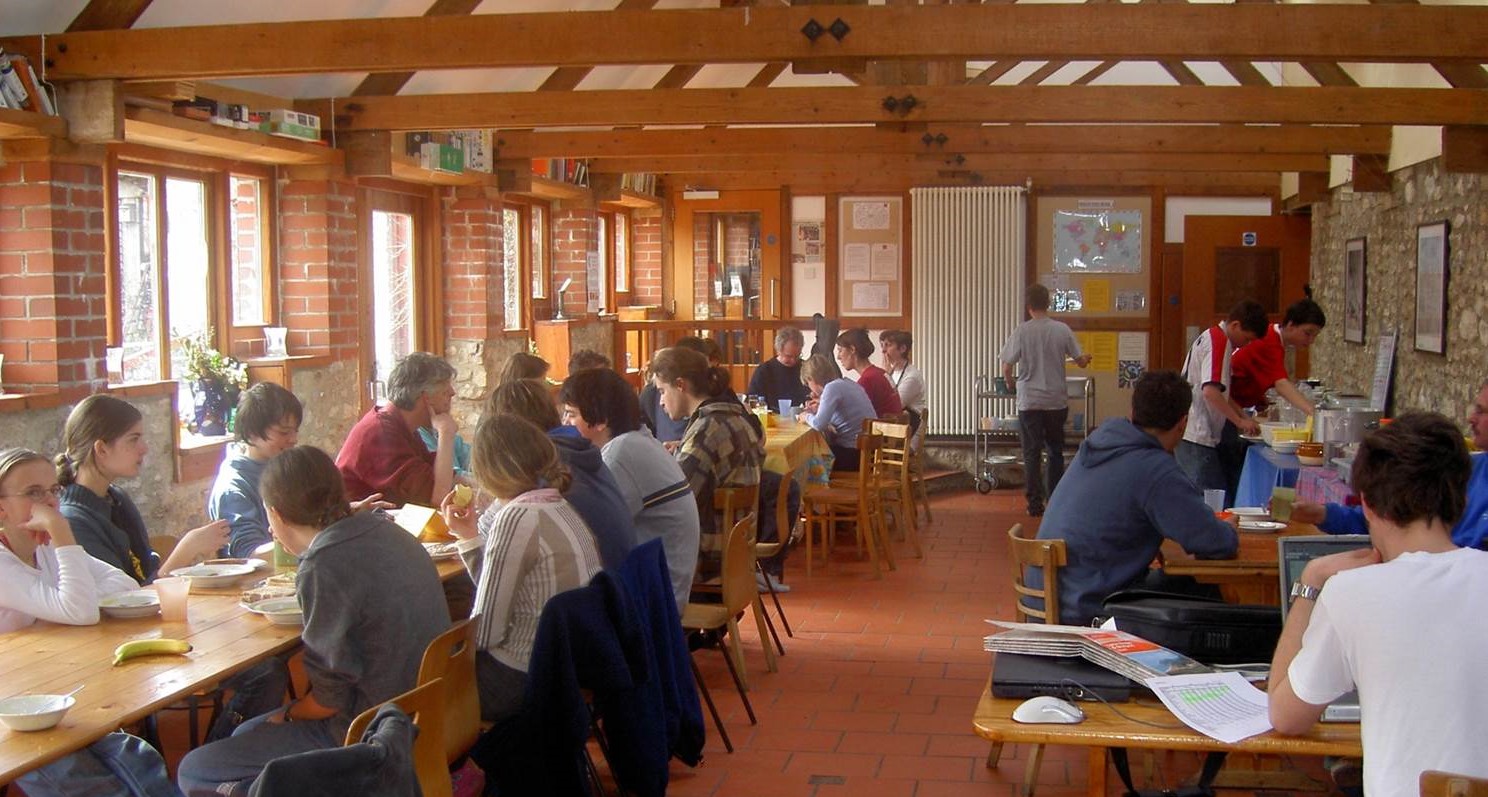 Nestled in the heart of the West Country, Magdalen Farm has a surprising range of facilities.
Whether you come to us for a course, a specific activity or whether you hire a building for a family get together, you can enjoy…
Accommodation that is warm, clean and comfortable
Designated break out areas including undercover spaces
132 acres of space in which to provide learning and activity
Woodlands, grassy fields and lawns
Vegetable gardens and orchards,
Cob ovens for making pizza
Farm animals, including pigs, chickens, cattle and goats
A mile of riverbank, ponds and streams
Specialist facilities for people with disabilities (see below)
Guests staying overnight will enjoy accommodation in:
The Old Dairy, for 36 people (more by arrangement)
The Farmhouse for 25 people (more by arrangement)
You have the option of self-catering, or being catered for by us.
We provide homemade satisfying meals for our residential guests - with many of the ingredients coming direct from the farm.
Take a look at the "Accommodation Gallery" to see more of our facilities.
To discuss your requirements in more detail please contact us.
---
Volunteering for organisations and individuals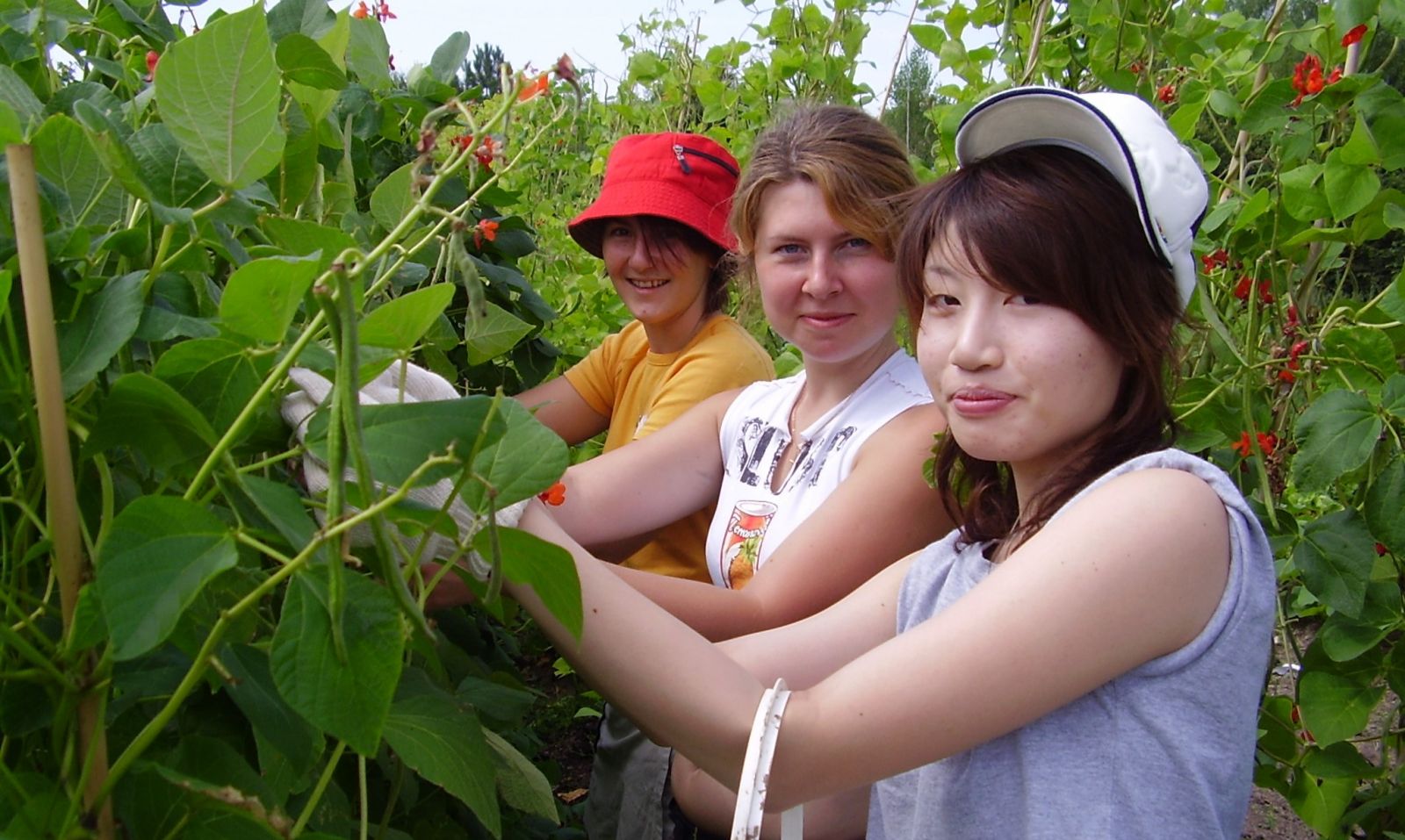 We would not get far without our volunteers!
There are opportunities for organisations to volunteer with us on the farm. We are ably supported from time to time by diverse organisations including Elsevier ltd from Exeter and Xylem from Axminster.
"The team loved it. Everyone has come back and said how good it was and that they could see some real outcomes from the day. We'll definitely return to Magdalen to support their vital work." - Xylem Co-ordinator
Volunteering even just for a couple of hours can help people feel better about themselves - rather than receiving services, they can make a contribution. It can help teams to bond and give groups of people a common purpose.
If you would like to discuss a volunteering session on Magdalen Farm for your team or your beneficiaries, please give May or Giles a call on 01460 30144 or download our flyer here.
In addition to group-volunteering sessions, we offer volunteering opportunities to people every Tuesday, for more informtaion contact us.
---
For young people
Magdalen is all about young people.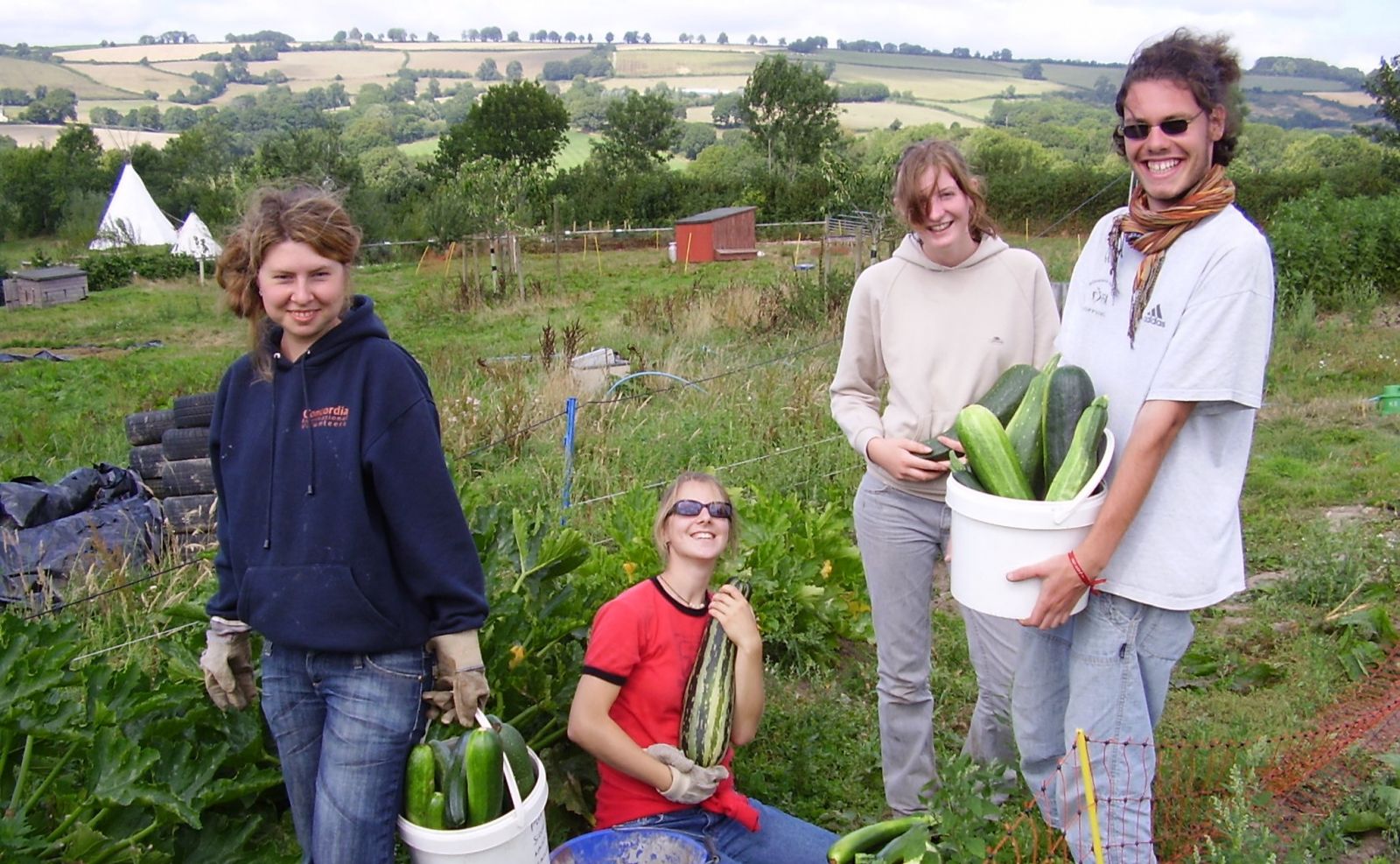 Skills 'n' Chill
Skills 'n' Chill is an adaptable and balanced mix of learning new skills and knowledge and providing time for fun, reflection and rest from daily pressures. It has helped many 'At Risk' Teenagers (for example, young people living in hostels, or refugees to this country) and provided the basis for Young Carers to enjoy a supported break away from home.
Construction, conservation and cooking are included in the Skills 'n' Chill programme along with group team building activities, animal care and plenty of space to make individual activity/relaxation choices.
Outcomes of Skills 'n' Chill are wide and varied: physical and mental relaxation, knowledge gained in how to use tools, problem-solving, working together and increased self-awareness and self-acceptance are some of the benefits that young people have ascribed to Skills 'n' Chill.
One of our partners has reported their young people become three times more likely to enter employment after a spell with us.
"I learned a lot of stuff. I've never been close to so many animals but I managed to walk Jenny the horse, feed the lambs and pigs, play with the chickens etc... I loved the stay here and I'm definitely coming back"
– Teenager on Skills 'n' Chill programme
---
For people with additional needs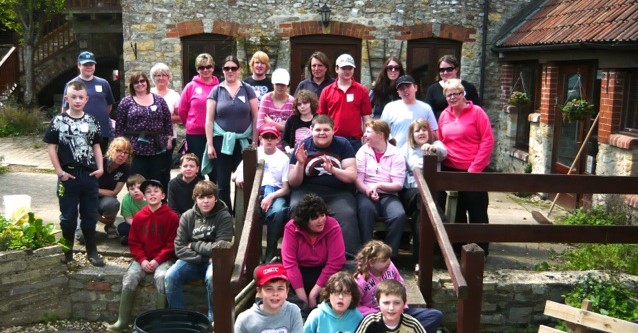 Magdalen is one of the UK's leading Care Farms and we adhere to the Care Farming UK Code of Practice, which acts as the national measure for quality control.
We mainly work with organisations who represent people with additional needs. We provide bespoke services depending on those needs; one-day sessions, residential visits or weekly programmes of activity.
We have worked extensively with:
special schools,
charities for deaf and blind people,
charities for autistic people
housing associations
Calm on the Farm
Spending time on the farm can be good for mental health.
In February 2016, Magdalen Farm was featured on a Radio 4 programme on the benefits to mental health of Care Farming.
Also in February, we were used as a case study by Natural England to promote its report on how 'Connecting with nature offers a new approach to mental health care'.
If you would like to discuss with us how this might benefit your clients, please call Rebecca on 01460 30144.
Active Autism
Through our Active Autism programme, Magdalen provides one off and regular repeat visits to people on the Autistic Spectrum. Tailor-made sessions are designed to build incrementally on abilities so that skills and confidence are gained and transformative enduring changes can occur.
Observable outcomes reveal an increase in physical coordination, reduction in challenging behaviour, enjoyment replacing anxiety and a concomitant increase in confidence and autonomy.
"There are so many activities at Magdalen that our service users can engage in and feel enabled by. It just goes to show that with the right support, encouragement and access to educational services, the people we work with can feel free to flourish"
Manager - Autism Wessex