Primary School Residential Visits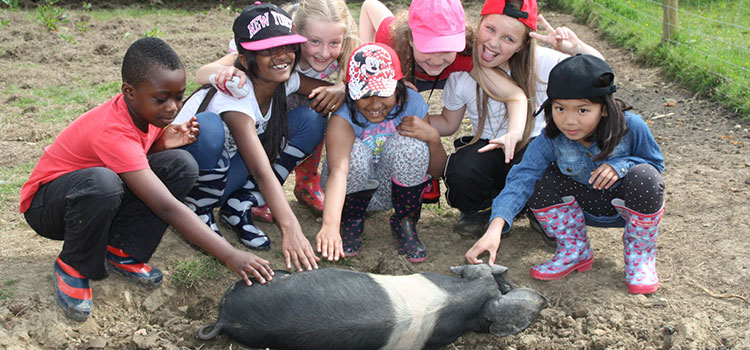 Every school and every class is different. That's why we design a bespoke itinerary for each school trip individually. Nothing comes as standard - apart from great outside learning and fun. Everyone leaves with a smile.
Whatever your students' understanding of the countryside and the environment, we will ensure that the learning experience meets their needs. For some of our schools, tangible education and learning is their priority, while for others it is giving the children personal development and a taste of another lifestyle.
Schools staying for a residential trip have a choice of:
The Courtyard Residential Centre, for 20 - 36 people (more by arrangement)
The Farmhouse for 10 - 25 people
When your school is here they'll quickly feel at home. You will have a whole building (or campfield) to yourself and no other groups will be in your space.
Find out more about our accommodation and facilities.
We provide homemade satisfying meals for our residential guests - with many of the ingredients organically grown here on the farm. The quality of our food is consistently highly rated in school feedback.
Your students can enjoy a range of activities from breakfast through until the evening - the campfire experience is a favourite on all tips. Please visit the downloads page for further details about the activities and school pacakages we offer.
"Everything was extremely well organised. The tutor showed a strong style of leadership which allowed activities to be in a safe & enjoyable environment. The setting is beautiful and the experience of being on a farm, organic food and the animals is a wonderful opportunity for the children and it has provided our school with a brilliant residential."
- Sholing School
---
Day Trips for Primary Schools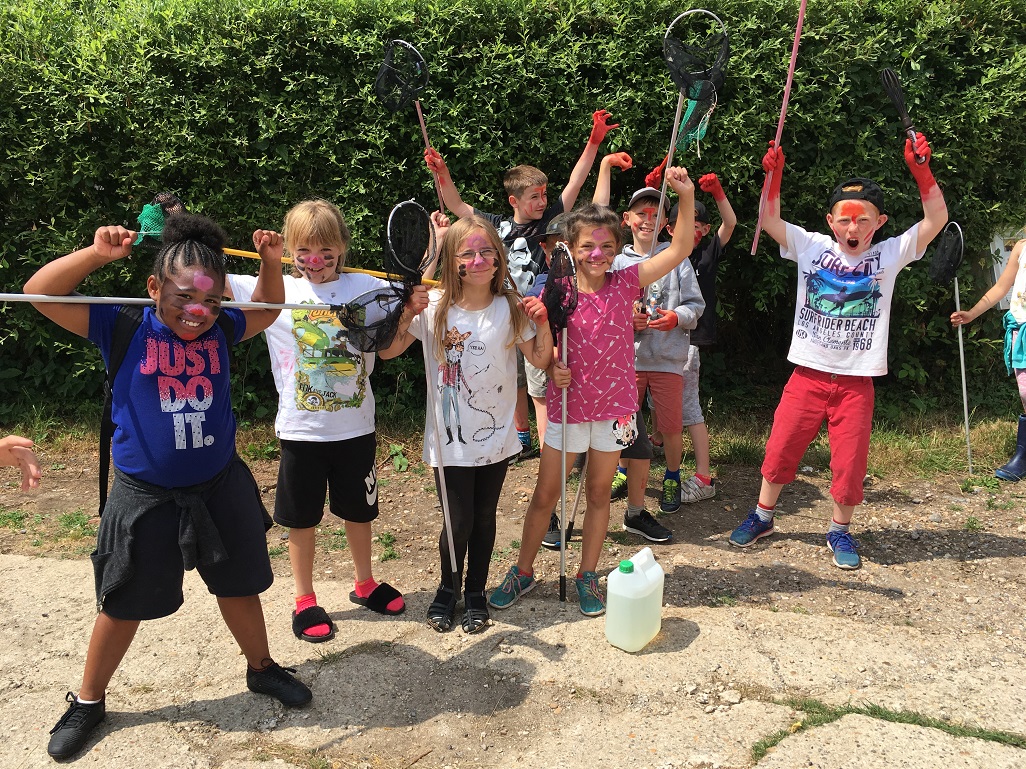 You don't need to stay overnight to give your class a great learning experience at Magdalen – we run day trips too.
Build dens in our woodlands, hunt for mini-beasts in wildlife meadows, discover the River Axe or feed and care for our farm animals. One of our most popular activities is to learn where good food comes from, harvesting home-grown produce from our orchard and fruit and vegetable gardens. We've got lots of options for your students to enjoy the wellbeing benefits of a great fun day outdoors.
Could learning really be this good? We think so.
Our most popular school day trip themes are:
Hands on farming - visiting the animals and kitchen gardens
Survival in the wild - shelter building and fire lighting skills
Orienteering - mapping and team building
Investigating rivers and streams
Low ropes challenge - (year 5 and above)
Please see our activity choices and give us a call if you would like to talk about your class's requirements.
"Perfect. The best school trip ever! Every child enjoyed something different, from scarecrow making, pizza making, pizza eating and piglet herding – they had a ball"
- Year 1 teacher, Brookside school, Yeovil
"We all had a great time. The activities were fun, informative and well paced (for both the children and the adults!) and the staff were very friendly and welcoming"
- Year 8 teacher, Maiden Beech Academy
---
Special Educational Needs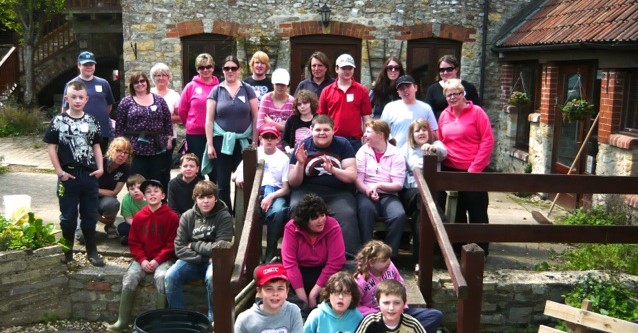 Learning in the outdoors can help students with special educational needs (SEN). The outdoors relieves stress and anxiety, develops their social skills and motivates learning across the curriculum and beyond.
At Magdalen we pride ourselves on our work with special schools, SEN groups, and with individual children with special needs in mainstream education. Our staff have experience working with children with a range of disabilities and learning difficulties.
The outdoor farm environment is also a very stimulating way to interact with nature and enjoy the trust and companionship of animals. Our SEN programmes are entirely bespoke, designed around your students individual needs. We have local special schools who visits us regularly, and others come for their residential trip from as far afield as Yorkshire and London.
We have the first fully accessible Mencap gold standard 'changing place' on a farm in the U.K. Our network of wheelchair-accessible paths means that the majority of the farm is accessible to all using our Tramper all-terrain wheelchairs.
"I brought a group of Dorset children with disabilities to Magdalen Farm and I just wanted to say 'thank you' for such a lovely day. It went very smoothly. Rebecca was our session leader and we did a series of arts based nature activities around the farm. It is such a peaceful and safe location and all the staff were very friendly and helpful. Rebecca was very knowledgeable and informative, great at including all the children whatever their ability and kept the pace of activities just right, flowing from one to the next as soon as the group showed signs of losing focus or concentration. The use of the two trampers to help get two of our group around the site was invaluable too." Dorset Arts Group
---
Forest School Transitions
Forest School Transitions is a fully funded project offering FREE programmes to students who find the normal rigours of school a challenge. It has especially helped children who find it difficult to make the transition between junior to middle school, or primary to secondary school. So far we have enjoyed considerable success and had a lot of fun.
Most sessions take place within school grounds, with a follow up day at Magdalen Farm, and an optional overnight stay in our residential centre. The outdoors is an inspiring environment to help students develop new skills and build confidence and self-esteem.
Please call us if you are interested.
"I was so impressed with the facilities and provision from Magdalen Farm during their Forest School Transitions program. Our students thoroughly enjoyed all of the sessions and we saw a significant improvement in their behaviour, attitude towards learning and attendance throughout the event. I would highly recommend using Magdalen Farm, the team is professional and caring." St James School - Exeter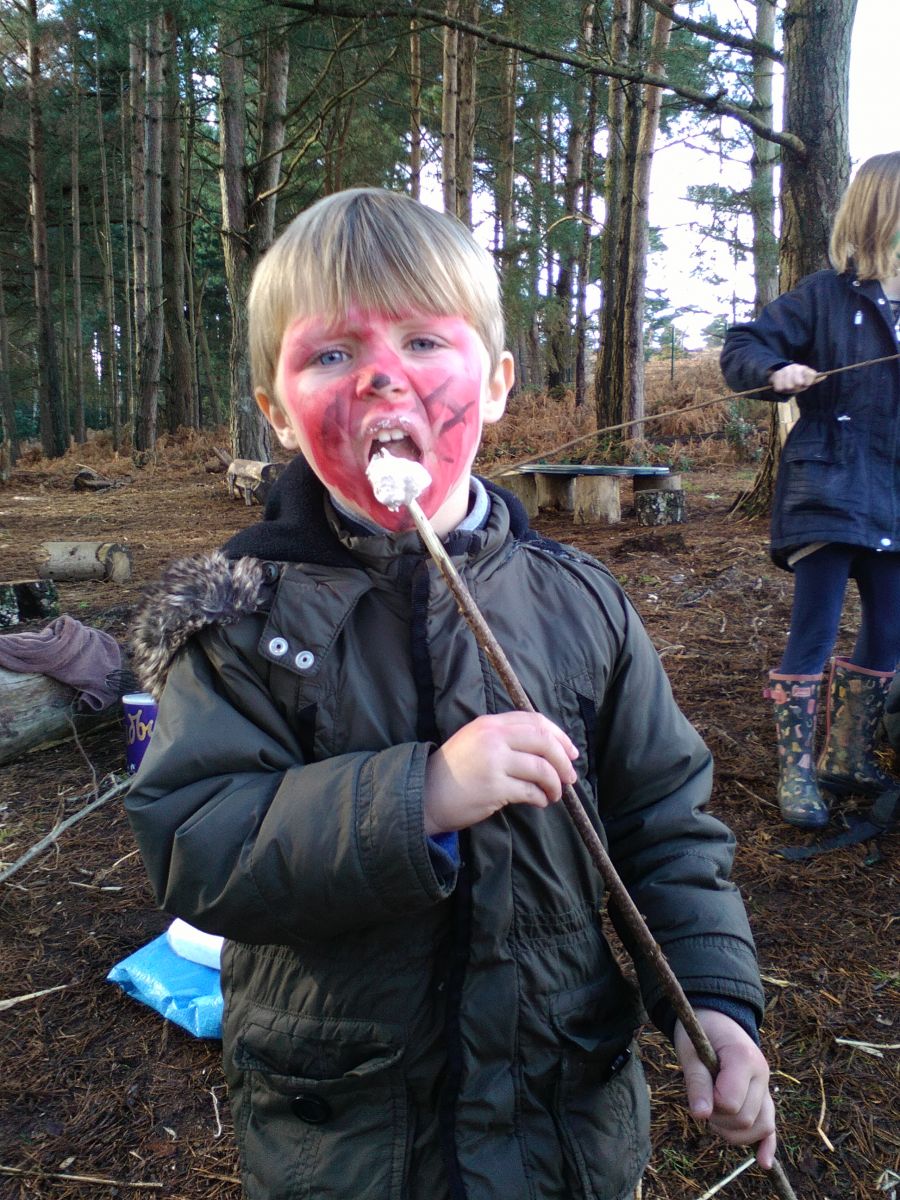 ---
Field trips for Secondary Schools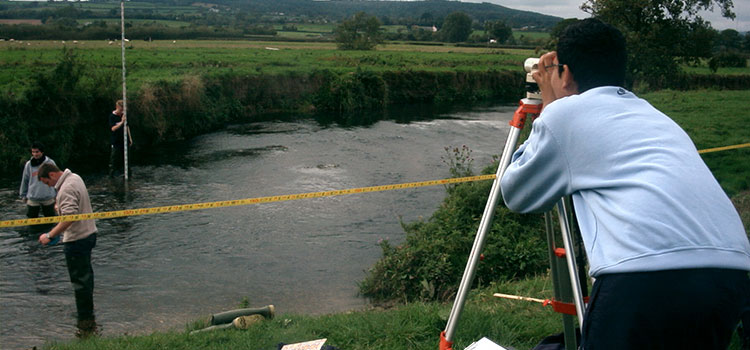 Magdalen Farm is one big outdoor classroom where we welcome field trip students studying at GSCE and A-level - particularly geography and ecology.
It's a location designed by nature for outside learning. We are set within 132 acres of tranquil organic countryside alongside the banks of the River Axe where Dorset, Somerset and Devon meet. The farm includes meadows, woodland and direct river access.
The nearby Jurassic coast and the resorts of Lyme Regis and Charmouth also provide superb additional learning opportunities.
We teach syllabuses for the different exam boards - AQA, Edexcel, OCR, International Baccalaureate, WJEC.
Magdalen tailor-makes visits to suit your school trip requirements and a full itinerary of risk-assessed activities will be pre-arranged with your group.
Qualified teaching staff
Should you wish, our qualified teaching staff are available to either lead or support your group. They all have local knowledge and are trained to teach up to A-level, covering all the above exam boards.
---
Environmental Education at your school

Why not let us come to you?
Let us help you develop your school grounds for environmental education. For our school grounds projects we visit your school and work with small groups of pupils and staff to create long-lasting, unique outdoor features which the whole school community can enjoy.
---
Accommodation and facilities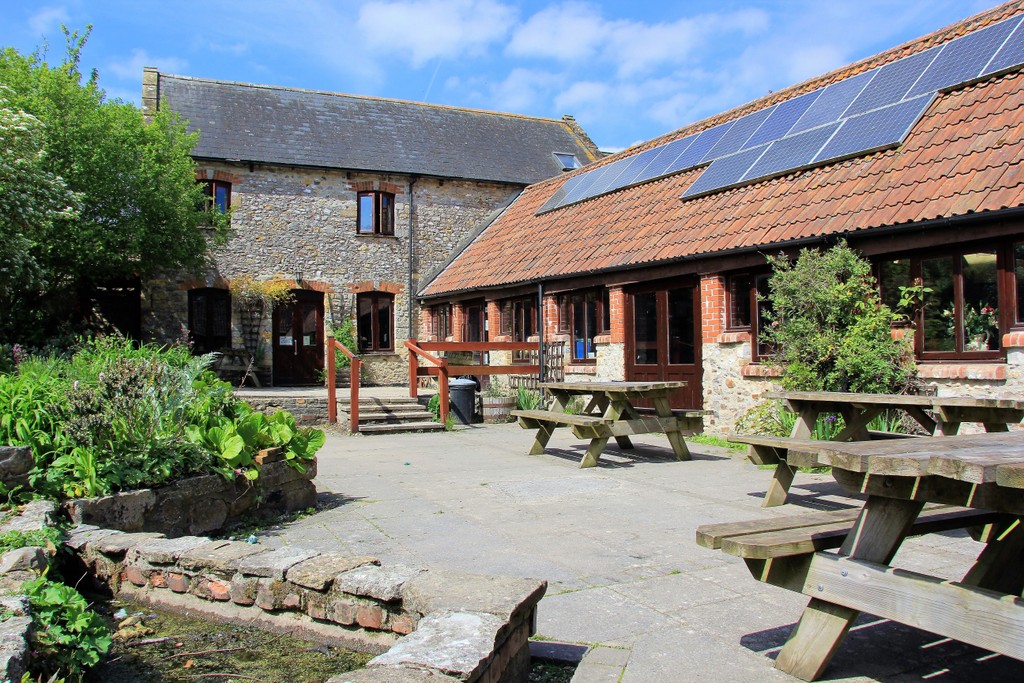 Nestled in the heart of the West Country, Magdalen Farm has a surprising range of facilities to suit the needs of different visitors.
Our facilities include all you would expect from a specialist school trips provider, and a little extra:
132 acres of space in which to provide learning and activity
Woodlands, fields and rivers to explore
Farm animals to feed including pigs, chickens and goats
Vegetable gardens and orchards
Residential accommodation for those staying overnight for up to 70 people
Home cooked, home grown or locally sourced nutritious food
Wheelchair access to most areas and Tramper all-terrain electric wheelchairs
A Mencap accredited Gold Standard changing place
Play area with climbing frame, zip wire and space for games
Our low ropes course
School groups can take breaks and eat lunch outside or in one of our buildings, including The Nest – a purpose built shelter which we use when the weather is not on our side.
---
Special Offers & Availability
2024 & Beyond
We are now taking reservations for 2024, 2025 and 2026. A selection of dates and accommodation options are on offer.
Please contact us for further details.